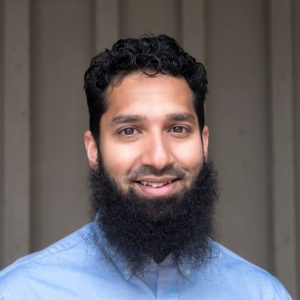 The John Templeton Foundation is pleased to announce that Dr. Aamir Ali has joined the organization as the Program Officer in Mathematics and Physical Sciences, and Dr. Alexandra Was has joined as the Program Officer in Character Virtue Development.
In his role, Dr. Ali, previously of the University of California, Berkeley, will develop projects in the Foundation's $36 million global portfolio of funding in the mathematical and physical sciences. An experimental cosmologist by training, Dr. Ali has a particular interest in astrophysics and cosmology. He is also drawn to questions of quantum foundations, emergence, and many-body physics, as well as broader questions of how to situate scientific inquiry within a broader interdisciplinary context, and how to improve the mechanics of "how science gets done."
Dr. Ali joins the Foundation after having completed a Simons Observatory postdoctoral scholarship at the University of California, Berkeley. Prior to this, he earned his M.A. and Ph.D in Physics and Astronomy at the Johns Hopkins University in Baltimore under Prof. Charles Bennett, and completed his B.S., with honors, in physics at the California Institute of Technology. His previous research focused on experiments to characterize the cosmic microwave background – that is, the ancient light left over from the Big Bang.
"The John Templeton Foundation has a unique vision of catalyzing human flourishing, growth, and discovery, in many of the deepest areas of human experience," said Dr. Ali. "The Foundation's goals in Mathematics & Physical Sciences naturally align with my interests in tackling the deepest and most fundamental questions of our physical universe, the same kinds of questions that started my research career over a decade ago. I hope to build on the rich history of philanthropy at the Foundation and encourage bold and innovative research that expands our understanding of the universe we live in and deepens our sense of wonder about our place in it."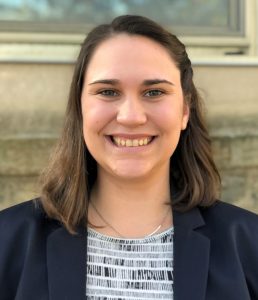 In her role, Dr. Was will review and develop projects in the Foundation's Character Virtue Development department, which oversees a portfolio of more than $65 million of current grants to programs and research in character virtue development. She has a particular interest in contributing to the Character Through Community funding competition and the Development of Intellectual Humility Virtual Research Network, as well as the department's Science of Virtues strategic priority.
Dr. Was comes to the Foundation from the world of academic editing, where she worked with students at the high school, undergraduate, and graduate levels to strengthen their writing. Prior to this, she was a Postdoctoral Scholar at Villanova University. She obtained her Ph.D and M.A. degrees in Psychology from Harvard University and her B.A. in Psychology from Boston University. Her research focused on early social-cognitive development, including young children's teaching and problem-solving skills.
"I'm excited to be joining the John Templeton Foundation team," she said. "I look forward to helping achieve the Character Virtue Development department's goals and supporting exciting new projects that aim to strengthen character development programs and promote deeper and broader engagement with the science of character."