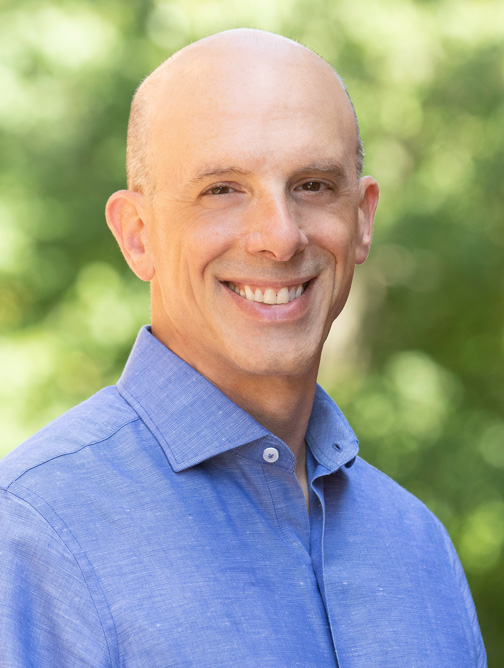 West Conshohocken, PA – David Nassar, former Vice President, Communications at the Brookings Institution, has joined the John Templeton Foundation as Vice President, Communications and Strategic Engagement. In this role he serves as a member of the Foundation Leadership Team, reporting directly to President Heather Templeton Dill. He will oversee the Foundation's Communication, Public Engagement, and Strategic Alliances departments.
Nassar has spent nearly thirty years working in Washington D.C. on issue campaigns, political campaigns, and public affairs. He has worked domestically throughout the United States and internationally on four continents. He specializes in change management in mission-driven organizations and on advancing their agendas through public facing campaigns. "The John Templeton Foundation is at a pivotal moment in our organizational development," Dill said. "With David's appointment as a member of the Foundation's senior leadership, we ensure that Communications and Strategic Engagement are central to our work as a grantmaking institution."
At Brookings, Nassar was part of the Institution's management team and led efforts to reimagine communications and public outreach at the one of the world's oldest and most important knowledge brands. Nassar introduced new content platforms like podcasts, documentary video, and immersive essays, which provided in-depth and thoughtful analysis of relevant topics. He also made great advantage of tools like email, social media, and digital advertising to distribute that content and exponentially grow Brookings' audience.
"I'm delighted to join the John Templeton Foundation," said Nassar. "I am excited to build on the Foundation's work with world-class organizations and peer funders to find solutions to humanity's most vexing problems. I look forward to applying my skills to promote the mission of the Foundation and the big ideas that emerge from its grants."
This move to Templeton represents a homecoming for Nassar, who grew up on Philadelphia's Main Line and attended Villanova University for his undergraduate education before receiving his master's degree in international affairs at George Washington University. He is looking forward to attending more Phillies and Flyers games with his wife Shannon, and his three children: Beatrice, Anna, and Matthew.