Candidates for the priesthood receive more opportunities to learn science early in their theological training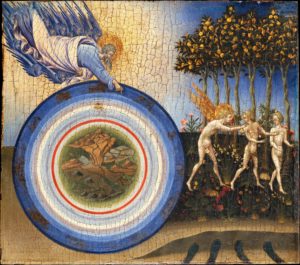 In the document Optatam Totius, the Second Vatican Council of the Roman Catholic Church reaffirmed the importance of scientific education for candidates for the priesthood alongside their education in philosophy and theology. But "major seminaries," the institutions where prospective priests receive advanced theological training, inevitably struggle to fit science into an already full curriculum. As a result, only about 8 percent of newly ordained priests have a strong background in the sciences.
Doris Donnelly, professor of theology at John Carroll University (JCU), saw this deficit in scientific training as unsustainable — and fixable. In 2015 she, along with a team of seminary rectors and administrators at the United States Conference of Catholic bishops, embarked on a three-year project that aimed to encourage development and delivery of science courses that precede graduate theological education. Selected by a competitive program, a total of 31 proposals for new courses were funded by summer 2016 and are now being taught at seminaries across the United States.
Identifying the Opportunity in Pre-Theology Programs
Seminary formation has been part of Donnelly's work for the past 20 years. As director of JCU's Cardinal Suenens Center in Theology and Church Life, named for one of the cardinal-moderators at the Second Vatican Council, Donnelly organized conferences for key seminary personnel that complemented the goals of the Council, including the directive to re-engage science in seminary formation.
"For priests to know something about advances in genetics, about an expanding universe, and about a congenial relationship between science and faith is not an option, but essential.  People in the pew expect a clergy informed about the language of technology and science that dominates discourse these days," Donnelly says.
Seminary presidents and faculties shared the goal of increasing priests' scientific literacy, but the path seemed strewn with obstacles — especially finding time in an already crowded seminary schedule.
The core team working with Donnelly, however, saw a potential opening: All major seminaries have pre-theology programs that provide training for roughly 80 percent of priest candidates in the U.S. These two-year programs have flexibility not currently available in the major seminary curriculum. In 2014, Donnelly and a group of U.S. rectors shared the idea with members of the Congregation of the Clergy, the Vatican office in charge of major seminary curriculum. The congregation was responsive and supportive, and the project was launched the following year.
Bringing Science to Pre-Theological Programs — and the Seminary
Seminary professors embraced the opportunity to teach classes linking theology and science. The 31 courses funded by the grant are two- to three-credit courses in the sciences that count toward a candidate's requirements prior to matriculating to the formal seminary curriculum.
The new courses developed through the project include "Science and Theology of Food," offered at Immaculate Conception Seminary in New Jersey, offering students a comprehensive and integrative view of food from scientific, theological, cultural, and ethical perspectives. (The professor, a priest, holds a Ph.D. in food science from Penn State University.) The course on "Virtues, Vices and Addictions" at St. John's Seminary, Camarillo, California, guides students through a rigorous examination of habits that destroy and habits that heal — taught by a priest who holds a medical degree from the University of Southern California and a doctorate in philosophy from Oxford. A course at Mount St. Mary's Seminary in Maryland, called "Statistics and the New Evangelization," leads students through the basics of data science, showing them how to identify reputable data, evaluate claims based on statistical evidence, and process data collected from surveys.
Science courses are not yet the norm in every seminary, but interest is high and registrations are strong. Students have been as eager as their instructors to engage in topics related to their vocation and ministries. And not just at the pre-theology level — even with very full course loads, some students who are enrolled at the major seminary level are taking on extra credits, equipping them to respond to what the Second Vatican Council called "the signs of the times."